The Peer Caregiver Support Program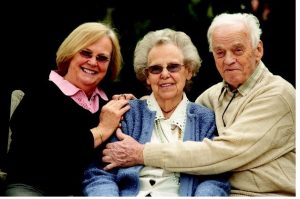 This program, funded through a grant of the La Crosse Coomunity Foundation is designed to connect "Volun-Peer Mentors" with caregivers of individuals diagnosed with Alzheimer's or other related dementia for caring support, socialization and knowledge of resources.
Volun-Peer Mentors have "Been there. Done that." as former caregivers. They can provide encouragement, a listening ear, and may share a similar caregiving experience but recognize that everyone is different.  Support can be provided by phone, in person or electronic communication.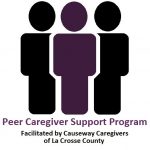 If you are interested in becoming a Volun-Peer Mentor, providing support and encouragement to current caregivers or are a current caregiver and interested in being matched with a Volun-Peer Mentor
or interested in knowing more about the program, call Causeway Caregivers at 608- 775-9999 or Click on Brochure
Here's a referral form you can print and mail:  Rapid Referral Form
For electronic version use the "Participate" tab above then select Rapid Referral Form from drop down box
Are you ready to get started as a Volun-Peer Caregiver? Volun-Peer Register
Are you a Caregiver looking for a Volun-Peer Mentor?  Caregiver Register
Register your care receiving loved one in the Program… Care Recipient Register