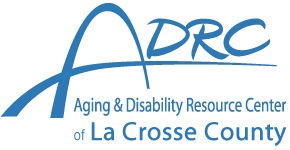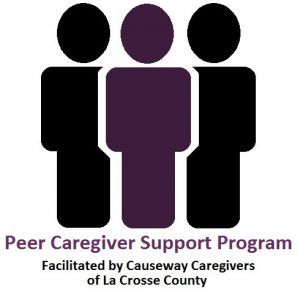 The Peer Caregiver Support Program connects Volun-Peer Mentors with caregivers of individuals diagnosed with Alzheimer's or other related Dementia for caring support, socialization and knowledge of resources available in La Crosse County.
As a Volun-Peer Mentor you have an opportunity to share your invaluable knowledge and caring nature with a caregiver and care recipient.
Encouragement
Utilizing past experience or training helps caregivers set reasonable expectations and encourages them in achieving these expectations while taking time for them to prevent burnout or feeling overwhelmed.
Support
Provide moral support for the caregiver in person by phone or electronic communication, listening with empathy and understanding. Spend time with a care recipient in a companionship role while their caregiver enjoys a well deserved break. Time commitment is approx 2-4 hours/month.
Resources
Attend support groups, training or resource events in La Crosse County to learn about what is available for you as a mentor or for the caregiver and care recipient you are matched with.
Socialization
Join the caregiver and/or care recipient for fun outings in our community for socialization and activity.
Being a caregiver for someone can be overwhelming, The Peer Caregiver Support Program can help with…
Volun-Peer Mentors
Mentors are matched with a caregiver to provide support and encouragement. Volun-Peer Mentors have "Been there. Done that." and may share a similar caregiving experience but recognize that everyone is different. Mentors offer encouragement that promotes hope, courage and confidence through phone, home or electronic visiting.
Resources
The Aging and Disability Resource Center of La Crosse County offers materials, resources and staff knowledgeable on area support programs, businesses and others who can assist.
(608) 785-5700 or adrc@lacrossecounty.org
Memory Café
is a place to meet caregivers and care recipients living with Alzheimer's or other related dementia in a relaxed and friendly atmosphere. This group meets the fourth Tuesday of the month from 9:30 am – 11:00 am at The Black River Beach House to share a positive experience in a supportive environment with speakers and resources.
Getting Started…
If you are ready to register as a Volun-Peer Mentor or as a Caregiver we are ready to get you started!
Volun-Peer Mentor Orientation is easy! It takes less than an hour to complete which helps it fit easily into your schedule. Materials are provided with staff to answer your questions.
All Orientations are held at:
Causeway Caregivers
4141 Mormon Coulee Road
La Crosse, WI 54601
To Schedule an Orientation:
Call: (608) 775-9999 or
Email: causewayivc@gmail.com
Caregiver Resources and Support
Is available to you and your care recipient to offer support after an Alzheimer's or other related dementia diagnosis. Volun-Peer Mentors or Resources are waiting for you to contact us!
X
Your information will be submitted to the
Peer Caregiver Support Program.
Staff will contact you soon.