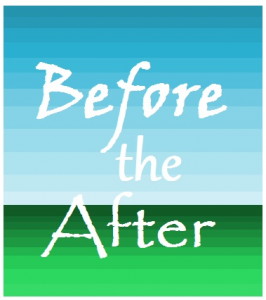 Before the After  is a planning tool to be used by anyone, any age, to outline your wishes, prepare and organize pertinent documents and eliminate possible tough decisions for your loved ones.
You are welcome to attend as many Planning Sessions as needed to plan your Before the After, ask questions of knowledgeable individuals, open communication with family or friends and coordinate all your information in One Place.
All Planning Sessions start at 10:00 a.m. at: 
Good Shepherd Lutheran Church
The Mattes Center
4141 Mormon Coulee Rd (Use Birch Street entrance)
La Crosse, WI  54601
Handicap accessible
Planning Sessions are held on these dates:
1st Monday of March
1st Saturday of June
2nd Monday of September
1st Monday of December
All La Crosse County sessions start at 10:00 am.
Miss a Session?  Before the After can be joined anytime!
REGISTER NOW on this website!
Interested in Before the After, but live outside of La Crosse County? Call 608-769-2449!
Topics of Before the After Planning Sessions:
Obituary or Notice
Funeral, Memorial or Final Service
Lasting Legacy
Health History
Health Care Directives, Emergency Forms
Organ Donation
In Case of Emergency Plan
Personal Designations
Preparing a Draft of Your Will for an Attorney
Guardianship- Person or Estate
Pertinent Records and Papers in One Place
…and guidance with Planning Session topics.
Whether you are just starting to plan or need a few documents to enhance or complete your wishes, Before the After sessions are a planning tool for you to use.  Planning Session materials are available for Wisconsin, Minnesota and Iowa residents.
Sessions are open to the public with a freewill offering gratefully accepted to help offset printing expenses.