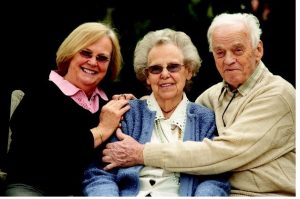 This program is designed to connect "Volun-Peer Mentors" with caregivers of individuals diagnosed with Alzheimer's or other related dementia for caring support, socialization and knowledge of resources.
Volun-Peer Mentors have "Been there. Done that." as former caregivers. They can provide encouragement, a listening ear, and may share a similar caregiving experience but recognize that everyone is different.  Support can be provided by phone, in person or electronic communication.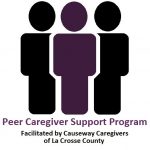 If you are interested in  knowing more about the program, click here on Brochure
For a form you can print and mail:  Rapid Referral Form
For electronic version use the "Participate" tab above then select Rapid Referral Form from drop down box.
Are you ready to get started as a Volun-Peer Caregiver? Volun-Peer Register
Are you a Caregiver looking for a Volun-Peer Mentor?  Caregiver Register
Register your care receiving loved one in the Program… Care Recipient Register