Grocery shopping needs are being received for people needing groceries. If you are willing to shop for a person needing groceries, please call.  Many of our stores offer safe options like online ordering or arranging pick-up by a volunteer.  Thank you!
If you are willing to do errands with someone, while using masks and sanitizing items, we have individuals needing to get to medical appointments, shopping, hair appointments and errands please let us know. Thank you!
Snow Saints Needed to Shovel or snow blow after a winter weather event.   In our area, most households have 24 hours to clear the public walkways along their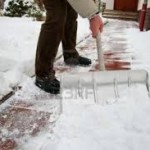 property, before fines are assessed.  Sometimes it is helping someone shovel out their driveway after the plow goes by and closes it off.  Can you help?  Thank you!
We want all associated with Causeway to be safe. We wish the Coulee Region well and as always we appreciate your support of the Causeway mission.
Thank you for your continued help!