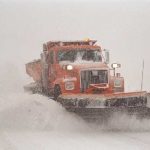 As winter comes to our area, here is a friendly reminder about Inclement Weather and Office Closure.  Causeway follows the
La Crosse School District for closing the Office, but discretion will be taken when school is open yet roads are treacherous.
We understand volunteers or recipients not wanting to go out on inclement weather days.  If you need to reschedule an appointment, please call the Office or your match.