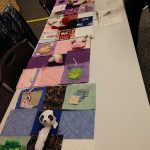 The first Crafting Date for 2020  is yet to be determined.  Once a date is able to be set, we will update this immediately!
Want to sew at home?  Kits can be assembled for you do at home…simply call to arrange!
In the meantime, if you'd like to donate to this project, please indicate so when mailing your check or donating through this website.  We thank you in advance for supporting the Lap-tivity Quilt program!
These quilts are free for individual's who would like one and can be found at Mayo Clinic and Gundersen Health Systems, Veteran Affairs,The Aging & Disability Resource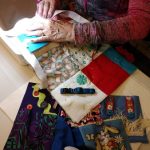 Center of La Crosse County and Causeway Caregivers office.