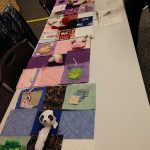 The first Crafting Date for 2020  is April 2nd 9:00 a.m.- 1:00 p.m. If you'd like to donate to this project, please indicate so when mailing your check or donating through this website.  We thank you in advance for supporting the Lap-tivity Quilt program!
These quilts are free for individual's who would like one and can be found at Mayo Clinic and Gundersen Health Systems, Veteran Affairs,The Aging & Disability Resource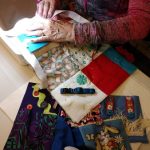 Center of La Crosse County and Causeway Caregivers office.