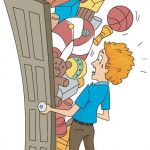 Are you storing new or gently used items that you feel are "Never Used" or "Should Get Rid Of"?
If so… Donate those items to support Causeway! Causeway has joined RootinCrown, a fabulous local business that accepts donations to support registered local nonprofits!
Donation Ideas: Household Items, Wall Décor, Art, Lamps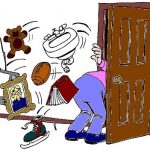 Shelves, Sporting Equipment, Frames, Decorative Plates, Toys  Knickknacks, Chairs, End Tables, Dishes, Shades, Gardening Items Crafts, Tools or Whatever You Have!
Can't make it to RootinCrown? Call Causeway for a pick up
Where is RootinCrown?  2919 East Ave S., La Crosse
(On left past Clason Delaership)
When Can you Donate?  10 am – 6pm Monday – Friday and 10am – 4pm  Weekends.
When you drop off items ask for a Causeway Donation Receipt!
Your donation supports Causeway's mission of connecting caring volunteers to elderly and disabled adults in need of help with errands, tasks around the home, socialization and outings.  Proceeds help keep this mission free to those who use Causeway.                                                 Thank you for your support.