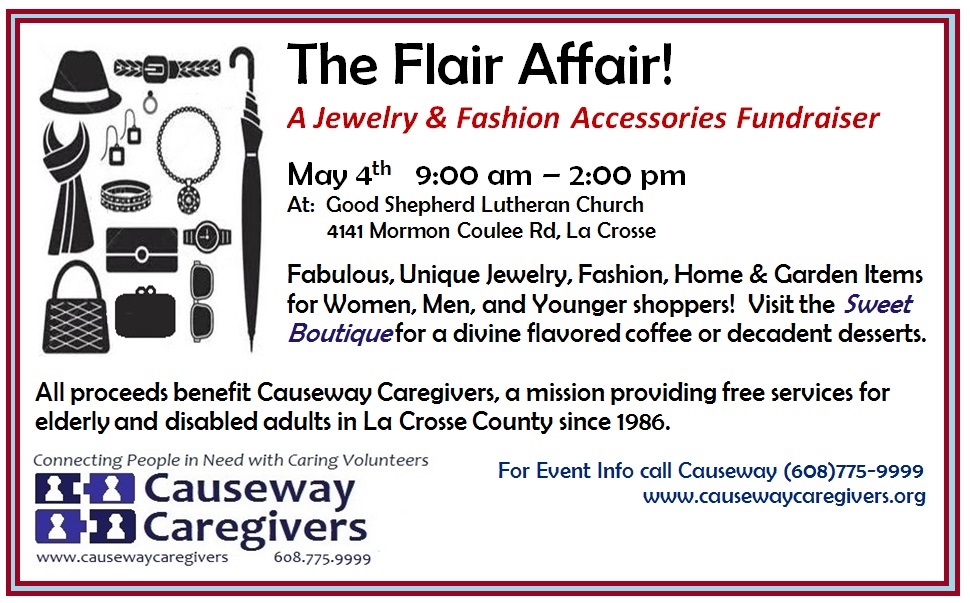 Donation Ideas for new to gently used item….
Rings, Necklaces, Earrings, Bracelets, Watches
Jewelry Boxes, Curios and Jewelry Stands
Scarves, Pocket Squares, Ties, Handkerchiefs
Purses, Wallets, Clutches, Cross-Body Bags, Totes
Men's Tie Tacks, Cuff Links, Necklaces, Rings
Mirrors, Wall Art, Metal Art
Picture Frames and Prints
Feminine Décor and Items
Garden Décor, Terra Cotta Pots, Statues
China, Silver, Unique Dishes, Sets and Services
Is your jewelry or decor item broken, tangled or chipped?  We'll take it and re-imagine it into fabulous items for the Flair Affair!